Frequently asked questions
General Questions
How are orders shipped?
---
Please view our shipping policy to see processing times, rates and delivery estimates, and damages.
---
What payments do you accept?
---
You can select your preferred payment method at checkout. We accept secure payments for both local & international customers via Credit Cards, Debit Cards & PayPal. Note that additional exchange fee may apply if your currency is other than US dollars.
---
What is your returns and refund policy?
---
Please view our returns and refund policy to learn about returns, refunds, exchanges, gifts, and shipping of returns.
---
How do I place an order?
---
Simply add as many items as you wish to your shopping cart while browsing our store. Once you want to proceed with the order - do so by going to the cart and clicking "checkout". Follow the instructions by providing us with delivery information and select payment method the for goods - we will ship your package within 2 business days. Our support team is always happy to guide you at any step!
---
International Taxes
---
While we do not currently accept international orders, we plan to accept these in the future. International taxes might be applied depending on your country's taxes policy. Customs duty is calculated as a percentage of the customs value of the goods: The percentage or rate varies depending on the type of goods. You can check the tariff applicable in the TARIC database for EU and Import calculator for USA. The customs value is made up of: the price paid for the goods, the insurance cost, and the shipping cost.
---
Where do I go to track my order?
---
All customers will receive order information and updates through their email. You may click " My Orders" to the order status page.
---
Can I change or change the order, and how can it be done?
---
Orders may be changed or cancelled within 2 hours of submission by sending an email to info@zehnaria.com.
---
What if I purchase a product and it's not what I want?
---
Not a problem! We offer a no questions asked, money-back guarantee. If you are not 100% satisfied with your purchase for any reason, please return unused products to us within 14 days of delivery for a full refund. Most of our jewelry is also customizable, so we are happy to add, remove or replace stones for a nominal service fee.
---
Terms and Conditions of Sales and Coupons
---
Each buyer is entitled to one coupon (or sale) per order. Coupons are not transferable and are not redeemable for cash and cannot be combined with any other coupons or any other offer or discounts or sales/promotions.
---
---
Jewelry Questions
Can you customize a bracelet or necklace for me?
---
Our jewelry design specialist can work with you to design and customize gemstone jewelry (such as gemstone bracelets, earrings, and necklaces). We will work with you to assess your desired wants and intentions and give you an estimate based on your design. All current and custom designs produced by Zehnaria personnel are property of Zehnaria.
---
What happens if my bracelet or necklace breaks?
---
While each piece of jewelry is handmade for quality, we recognize that accidents can happen. If your jewelry breaks within the first 6 months due to a manufacturing defect, please return all materials and we will replace your product free of charge. If any of our jewelry pieces breaks due to normal wear or tear, user negligence, or lack of care, we are happy to fix your item for a nominal fee. To request a repair, email the following information to info@zehnaria.com: Proof of purchase (required) Contact Information (name, email, phone number) Image of damaged product A description of your repair request
---
What size bracelet should I order?
---
Most bracelets are available in X-small (approx. 6.0 inches), small (approx. 6.5 inches), medium (approx. 7.0 inches), and large (approx. 7.5 inches). Custom sizes are available at the buyer's request.

Bracelet Size: Use a fabric or sewing tape measure the size of your wrist in inches. Sizes listed above in parentheses are designed to fit the given wrist size for an exact fit. For example, a bracelet designed for a 7 inch wrist will have an inner circumference of approx. 7 inches (depending on the bead size). If you would like a tighter or looser fit, choose a wrist size that is 0.25-0.5 inches less than or greater than your actual wrist size, respectively. Please see our sizing chart for our recommendations.
---
How do I measure my wrist size?
---
Here is a helpful video: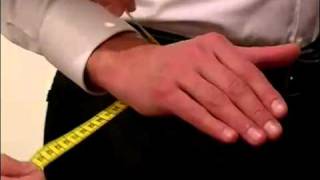 ---
How do I care for my gemstone bracelet?
---
To ensure the quality of gemstones, avoid chemicals, such as perfumes or cleaning products, that may damage, fade or stain your gemstones or metal, do not wear gemstones in the shower, while swimming, or during other activities that expose them to water, and do not leave gemstones out in direct sunlight to prevent fading.

To clean gemstones: Use a soft cloth to polish and clean metals and gemstones. Avoid water and harsh chemicals. Do not use materials that may scratch the gemstones. To clean black lava stones: Saturate a soft cloth in a solution of a ¼ cup water and a ¼ cup rubbing alcohol. Cover lava stones with cloth for 3-4 hours, re-saturate cloth as needed. Avoid placing water on metal jewelry to avoid tarnishing or discoloration.
---
Why does my bracelet look different from the picture?
---
At Zehnaria, we aim to use natural gemstones when possible. This means that gemstone colors, shapes, sizes, and patterns may vary for each individual bead – making each bracelet unique. Bracelets are also taken in a professional light so gemstone colors may vary. Last, the number of gemstones in each bracelet will differ according to size, as a larger bracelet will require more gemstones and vice-versa.

If you have a specific look you are trying to achieve, please leave these in the "notes to seller" so that we can do our best to make your experience great
---
Are your gemstones natural? Enhanced?
---
Over 95% of our gemstones are natural. Natural gemstones form in the earth, unlike synthetic gems which are man-made under laboratory conditions. However, due to the rarity and uniqueness of colored, natural gemstones, some gemstones have been enhanced using commonplace techniques such as heat treatment, protective coatings, dyeing, and irradiation to improve the sustainability, durability, availability and appearance (i.e. color, clarity) of gemstones. Take care to not scratch or damage gemstones with water, harsh chemicals, perfumes, lotions, or temperature changes.
---
What's the difference between 4mm, 6mm, 8mm, and 10mm
---
---
---
Essential Oils and Aromatherapy
How to add essential oil to my lava bracelet?
---
We recommend oils be added to lava stones (1-2 drops undiluted) while bracelet is placed on top of a paper towel to absorb excess. Please allow time for the stones to absorb the oils (typically 5-15 minutes). Excess oils can be removed by dabbing with a paper towel.
---
---